Posted on July 6th, 2021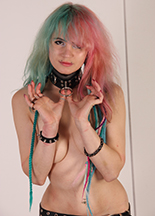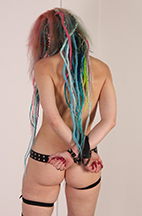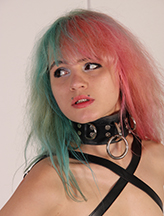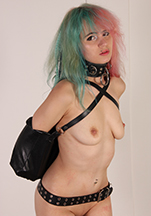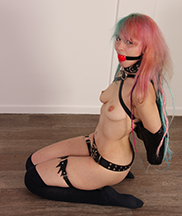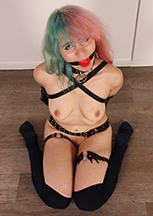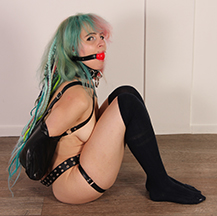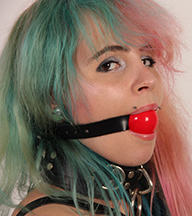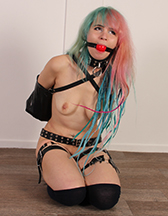 Cute gamer girl Lucy Elena wanted to try some leather bondage gear! We said she could try an armbag, but only if she also tried a ballgag! Lucy was very intrigued and she decided to go for it! Look at this cute girl struggling in this box tie armbinder! It is so much fun to let new girls try some bondage gear!
101 pictures and a 4:13 mins HD video clip!
Model(s):Lucy Elena