Posted on July 13th, 2021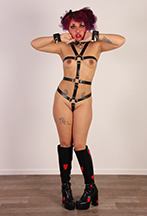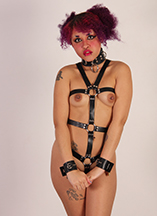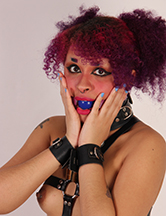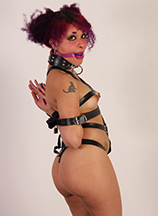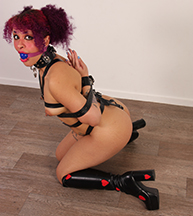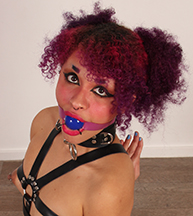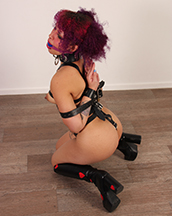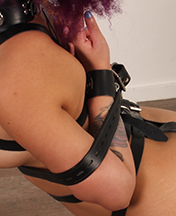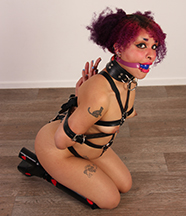 Camushii is a fun young girl who loves cosplay and experimenting with outfits and makeup. When we told her we had her own outfit for her, she was a little disappointed, until she saw the leather body harness. She loved it! We gagged her extremely tight with a colorful ballgag, and then we tried a reverse prayer on her. She can do it! Even Camushii was suprised at this extreme skill she suddenly discovered. She struggled and struggled, but there was no way she could escape this leather bondage predicament! Enjoy another tightly gagged and bound girl here on BeltBound.com!
107 pictures and a 4:14 mins HD video clip!
Model(s):Camushii