Posted on January 25th, 2011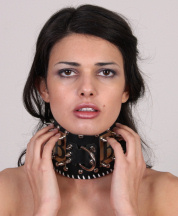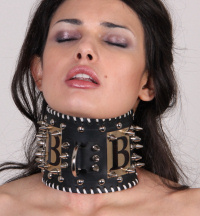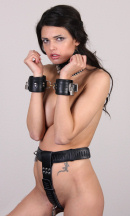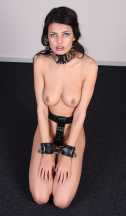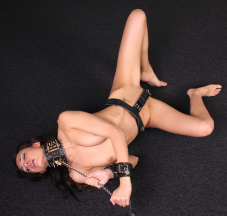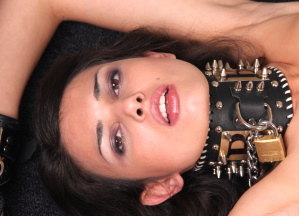 We wanted a very extreme collar, even taller than our tallest posture collar, but we couldn't find one. So we had one made by a leatherworker, who specializes in thick leather fight dog collars. The result is a spiked custom BeltBound (notice the BB initials!) collar, made from very thick leather. Yasmine is the first unfortunate pet slave to be collared with this monster collar! She is also chastity belted for the first time, but you can see her main focus is on the collar. It is a real punishment for her, it is so tall and rigid she can not even turn her head or look down. Strangely enough, during the video clip, you can see the discomfort is actually exciting to her :) Good stuff!!
110 pictures and a 5:20 minutes HD video clip!
Do you want a custom collar like this? No problem? Just contact us!
Model(s):Yasmine