Posted on October 4th, 2011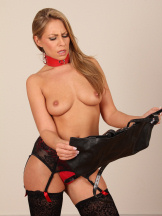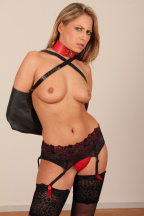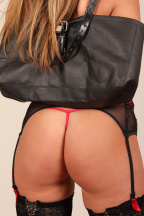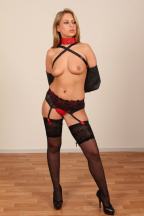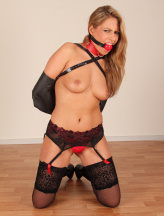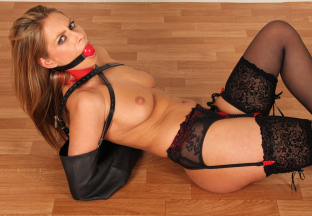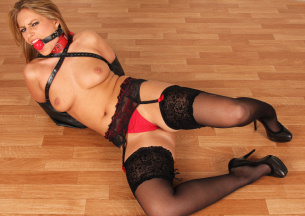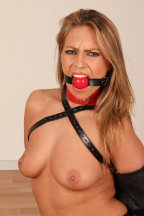 Vanessa has a large designer bag collection at home. This classy lady loves bags! But will she like our arm bag? When we show it to her, Vanessa reacts suprised and curious. But when we locked the bag on her arms and shoulders, she suddenly didn't like the leather contraption anymore. She is completely powerless, her arms securely bagged behind her back. All she can do is look good, in her hot red and black outfit, matching her slave collar, panties, and garter belt. But wait, we have something else that is red and black! And Vanessa is going to like it even less than the arm bag!
108 pictures and a 4:05 minutes HD video clip!
Model(s):Vanessa