Posted on March 27th, 2012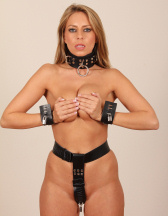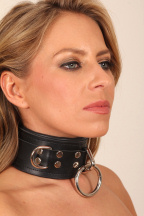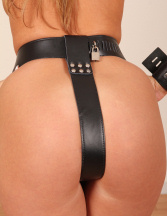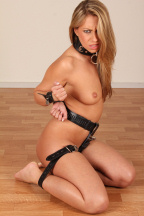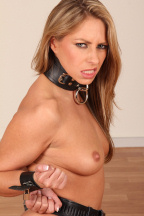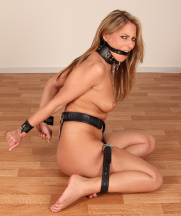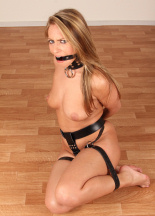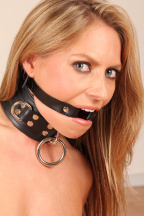 We think Vanessa needs a chastity belt! She is way too hot, so she needs to cool down a little. Of course, it does not seem to work. Even a heavy leather collar and locking her wrists behind her back still makes Vanessa smile. We frogtie her legs, strapping her ankles to her thighs, with leather locking straps. For a moment, Vanessa is angry, because she can not stand up, but soon her huge smile returns. There is only one thing we can do to stop her from smiling: we have to strap her pretty face with a tight leather ring gag. Now we made her angry! Vanessa finally starts struggling wildly, she is really mad!
89 pictures and a 3:59 minutes HD video clip!
Model(s):Vanessa