Posted on May 1st, 2012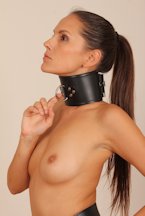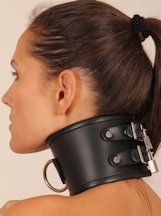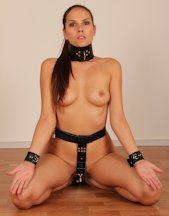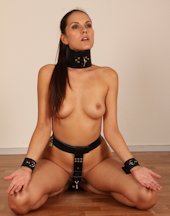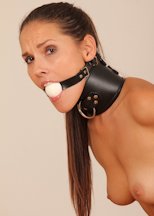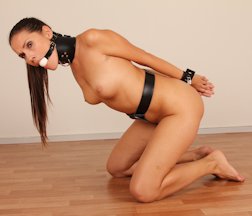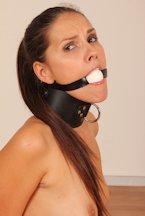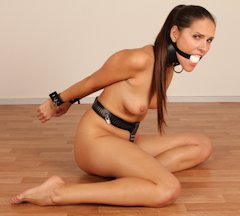 Finally Tracy makes an appearance on BeltBound.com! She is a good friend of our resident pet slave Ashley Bulgari, and now she will join her and our other girls to be trained and restrained in leather. We lock a leather chastity belt onto Tracy and put her in a very tall posture collar. This will help her to assume the position we have in mind, one of the most important ones: kneeling, hands resting on the legs turned upwards and waiting patiently. Tracy doesn't know what she is waiting for, but she finds out soon enough that she will be ballgagged and cuffed behind her back! A tall posture collar and a ballgag is very hard, the collar pushes the lower jaw up and the ballgag pushes it down! This is a good first training!
91 pictures and a 4:16 minutes HD video clip!
Model(s):Tracy