Posted on October 23rd, 2012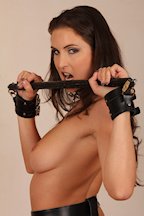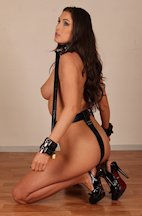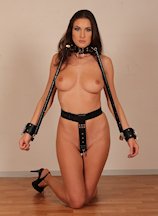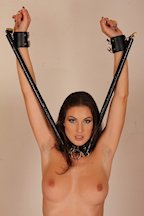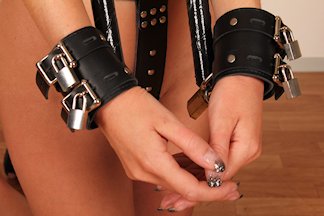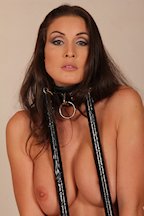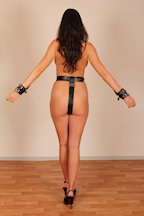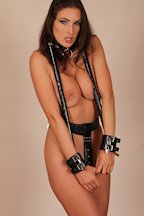 Angela may have a perfect body, she is far from perfect. She needs a lot of training, she does not even know her place as a leather pet slave. So we lock her wrists to her collar using spreader bars, that will teach her some humility… we hope. After some initial struggling, and awkwardness, Angela finally submitted to assuming some classic slave positions for us. Kneeling, Angela sat motionless, waiting for further instructions. Did we succeed? Or does she fake it to get it over with? We will have to restrain her some more in order to find out… it is a tough job.
98 pictures and a 3:42 minutes HD video clip!
Model(s):Angela