Posted on May 14th, 2013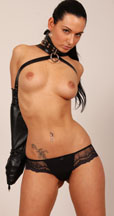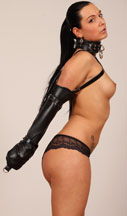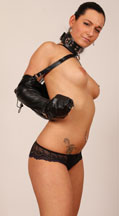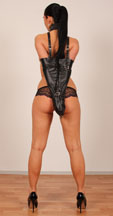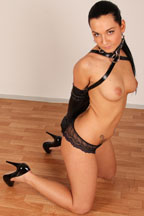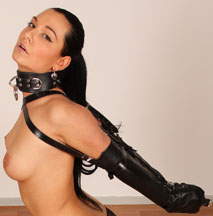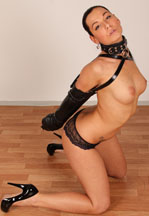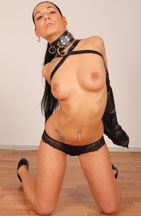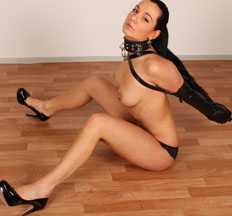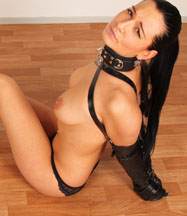 Raven haired Nicole is back for some more training. She is kind of curious and also hesitant of what we will do to her this time. We already noticed that she is very flexible in her shoulders and arms, so a night tight leather armbinder would suit her well! Nicole thought she would at least be easier off than last time, but when we still did not let her out after a long photo shoot, she began struggling and moaning a little. It's not easy at all, having your arms pinned straight behind your back, and we think Nicole finally started to realise that!
90 pictures and a 4:02 minutes HD video clip!
Model(s):Nicole