Posted on July 2nd, 2013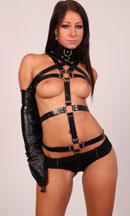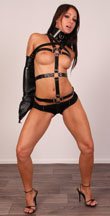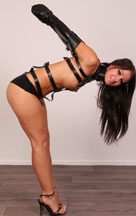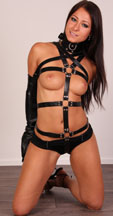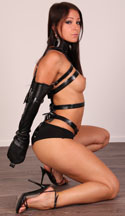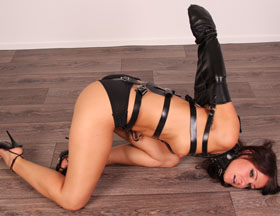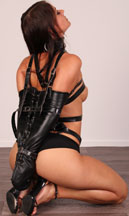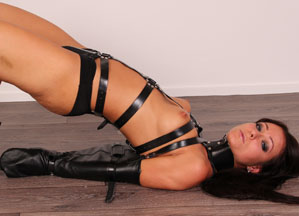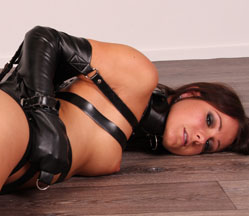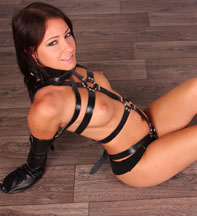 Collared like the leather pet slave she is, Melissa looks gorgeous! Just add a tiny body harness and a leather armbinder, and Melissa will be busy for the afternoon. She loves to try to escape her bonds, but at the same time she is very much into being tied up, which earned her the nickname 'Submissa'. She is one of the greatest pets to have around, always entertaining to watch, tiny and perfect! Melissa is bondage cuteness! Watching her struggling around in her armbinder, we just want to forget about the world's troubles, and spend an afternoon indoors with our very own Submissa!
101 pictures and a 4:02 minutes HD video clip!
Model(s):Melissa