Posted on September 24th, 2013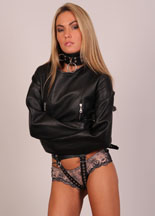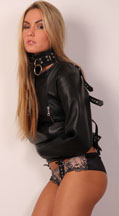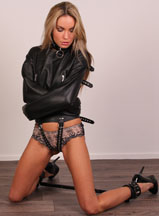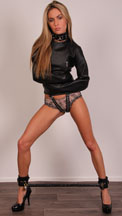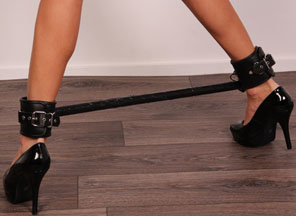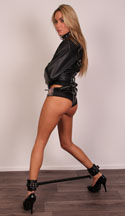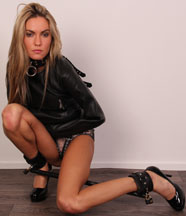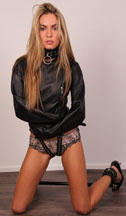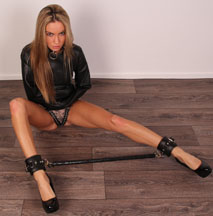 Please welcome this beautiful fashion model to our site! She has expressed interest in being a leather pet slave, but she didn't want to go naked on her first shoot! No problem, we have just the thing for her: a custom made leather straitjacket that fits her perfectly. Sylvie loved the straitjacket (even though she was a little afraid), but most of all she loved her heavy leather collar!
Spreading her feet with a black spreader bar made her unable to run away (or at least not very fast), so we had plenty of time to shoot her, and Sylvie had plenty of time to think about her first leap into the fetish world. You see, even girls like her have a kinky side!
93 pictures and a 04:05 minutes HD video clip!
Model(s):Sylvie