Posted on January 28th, 2014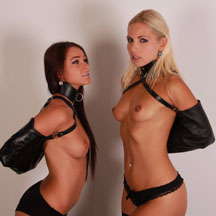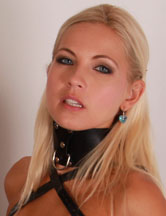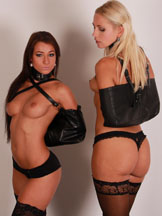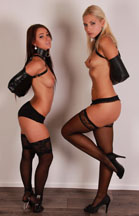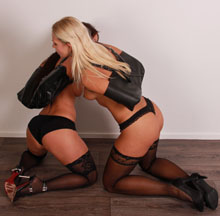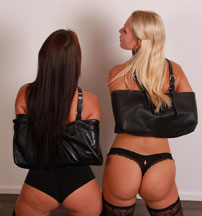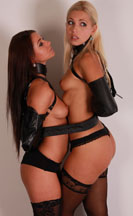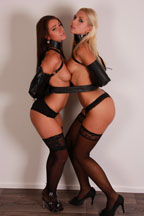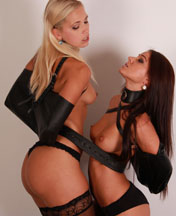 Two beautiful girls in special box tie armbinders! That's what's going on this week! There's no escape for these collared slave girls, and to have a little more fun we use a large leather strap around their waists to keep them tied together! The result is pretty funny, because Jenni is taller than Melissa, and they have to figure out a way to keep their balance without pulling over the other girl. But Melissa is so tiny, she might be able to escape! And if she does, she will surely let Jenni out too! Can they do it?
91 pictures and a 2:48 minutes HD video clip!