Posted on March 11th, 2014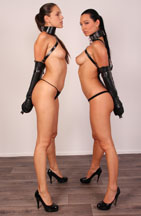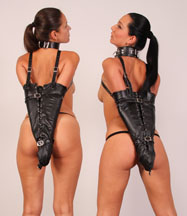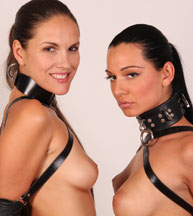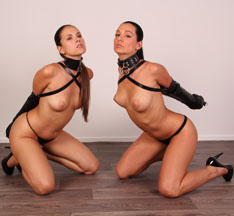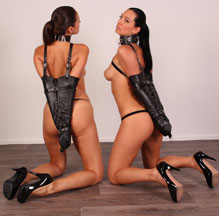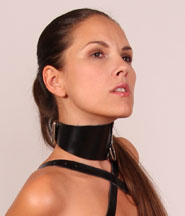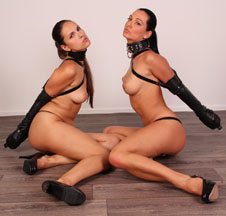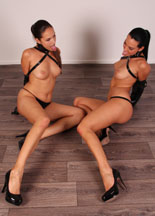 If you love sexy topless girls in armbinders, this is the update for you! We have Tracy and Nicole in gorgeous thick leather collars and black heels, strapped in black leather armbinders, wriggling around on our floor! No matter how hard they shake their boobs, their arms remain rigidly pinned behind their backs. These two gorgeous girls are tall and dark haired, with flexible arms that enable them to wear armbinders for hours! So let them struggle for a while longer… we love sexy girls in armbinders!
89 pictures and a 4:32 minutes HD video clip!