Posted on January 20th, 2015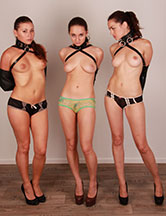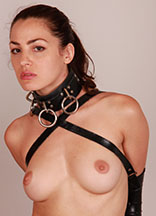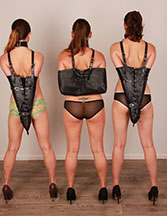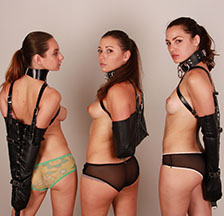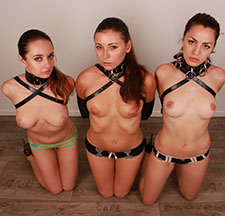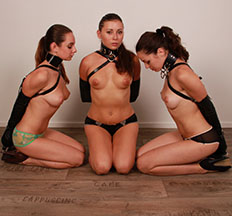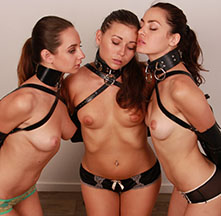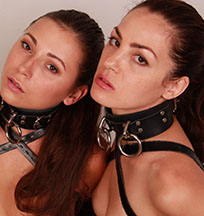 These friends wanted to try some leather bondage, in particular: they wanted to try armbinders. No problem! We strapped them into armbinders and armbags and collared them, all three topless, like a slave auction. These close friends were in this together, and they huddled close for support. When it was time to film some video, poor Vicky had to give up, but her two friends continued bravely! They were in this for over an hour!!
74 pictures and a 3:17 minutes HD video clip!