Posted on December 1st, 2015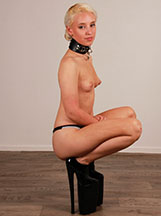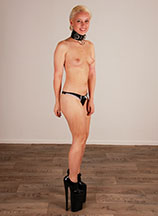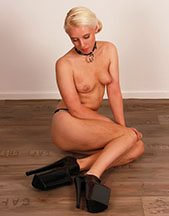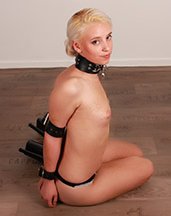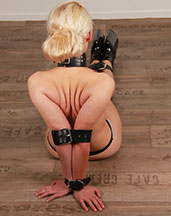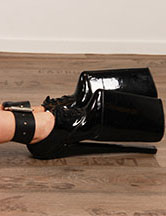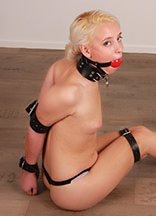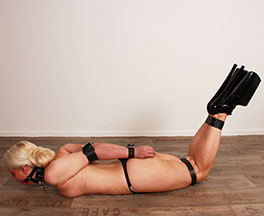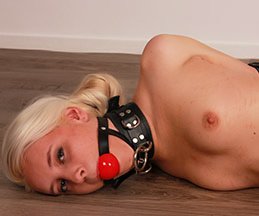 Bondage loving 19-year old Vina is back! She asked to be strapped really tight (again) with her elbows touching and a big ballgag! No problem! But first… Vina is so tiny, we decided to give her these awesome super tall heels to make her about a foot taller! Her legs were super long now, which looked awesome in leather belts. This belt bondage was so tight, Vina could only flop around like a fish on the floor. She couldn't really walk in those heels anyway, so we actually did her a favor! Don't miss this if you are a fan of tight belt bound girls!
77 pictures and a 4:15 minutes HD video clip!
Model(s):Vina