Posted on February 16th, 2016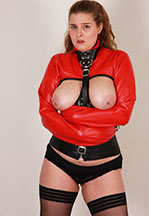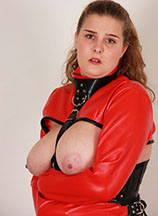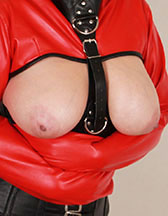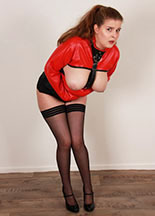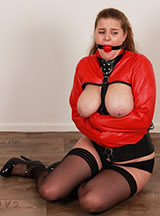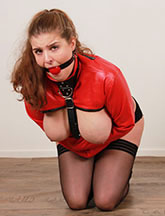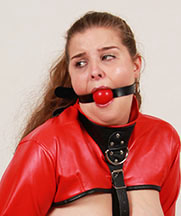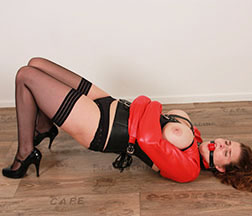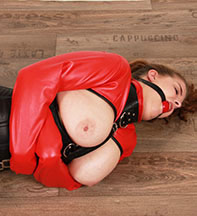 It is very simple! Alais Peach has big boobs so she is strapped into a bolero straitjacket! It would be a shame to lose sight of those two beautiful natural boobs! We love bolero jackets on girls with big breasts, because the struggling makes the boobs move around, swaying and dangling! Poor Alais did not really like the jacket though, we even had to gag her to stop her protests, but after that, it was a lot of fun to watch her!
89 pictures and a 4:41 minutes HD video clip!
Model(s):Alais Peach