Posted on May 23rd, 2017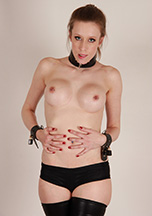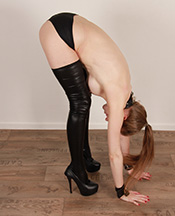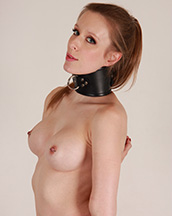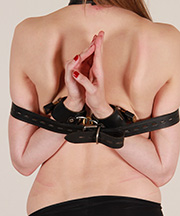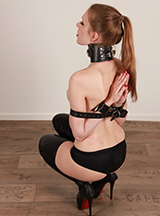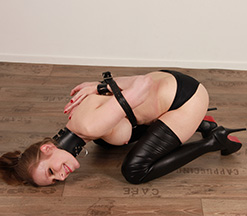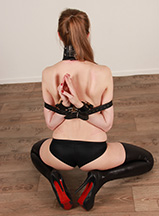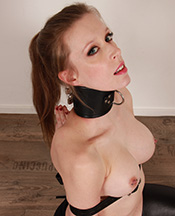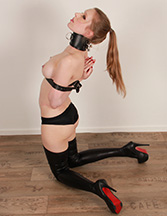 The famous Australian bondage model Cobie is back, so let's test her skills again! She is super flexible! A tight arm wrenching reverse prayer is always nice, and Cobie loves to struggle, even though her arms are completely pinned high up on her back. A very tall posture collar makes it even harder to struggle, but Cobie loves hard bondage! If you don't believe that, just ask her when you see her! She absolutely loves to be completely helpless, to struggle against bonds she knows she can't escape. Cobie in leather bondage, an update you shouldn't miss: the best struggle girl in the world!
62 pictures and a 4:18 minutes HD video clip!
Model(s):Cobie