Posted on January 21st, 2020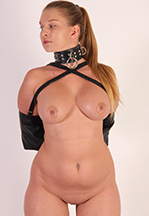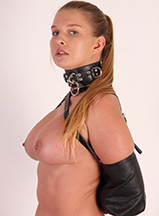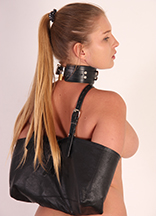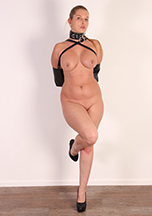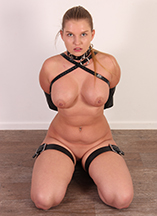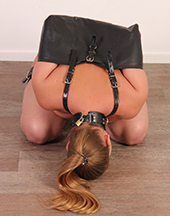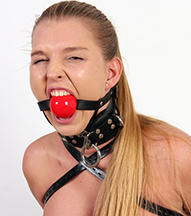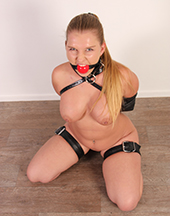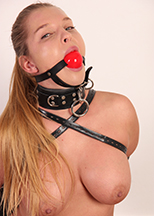 Another girl who can take a 2 inch gag is the stunning Ariel! She has such a great body! She usually hides it under clothes and her long hair, but we strap her into an arm bag and frog tie straps, so she can't conceal her shapes anymore. The big gag with chin strap seems to make her a little angry, which is great, because we like to see Ariel struggle in leather!
88 pictures and a 4:33 mins HD video clip!
Model(s):Ariel B