Posted on November 1st, 2022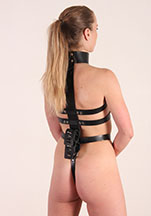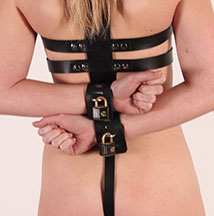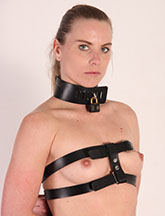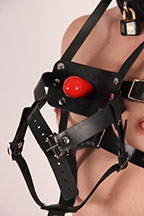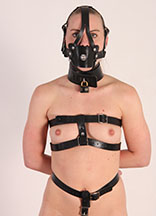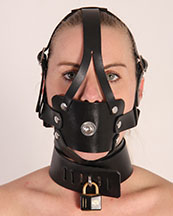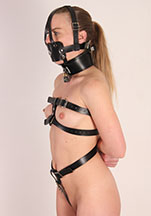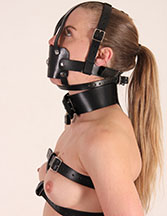 My resident model Naomi Denise was so much in love with the new gear from Relentless Leather, she came over just to try it! The full body harness with integrated box tie cuffs is spectacular, especially on a fit model like Naomi Denise! There was absolutely no escape with the collar and cuffs padlocked on. Then I strapped her into the new panel harness gag with the special gag inside. It's not a ball but a longer shape that extends further into the mouth. Very effective gag! Naomi Denise might always (try to) look serious in pictures, but believe me, she loved it so much, she didn't even let me free her for a while, just walking around in the studio in this full leather harness gear! So much fun!
90 photos and a 4:07 mins HD video clip!
Model(s):Naomi Denise