Posted on July 4th, 2023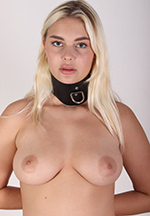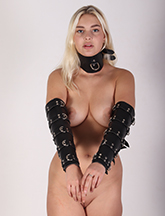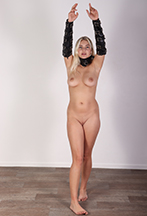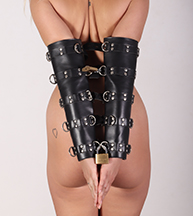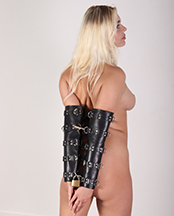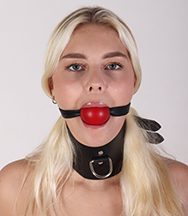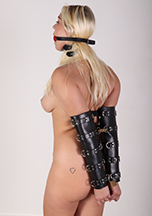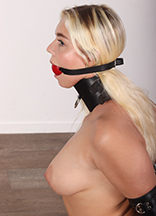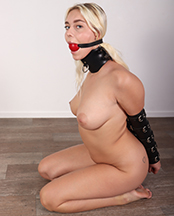 'What are those things!', asked Denise. I had forgotten I had these splints. They have been featured on this website long ago, long time visitors may remember them. These splints always look great! And they make a really nice rigid armbinder, impossible to escape. Denise wanted to try it, so she was posture collared, gagged with a big 2 inch ballgag, and challenged to escape the splints! Check the video to see how she did!
100 pictures and a 4:09 mins HD video clip!
Model(s):Denise