Posted on January 4th, 2022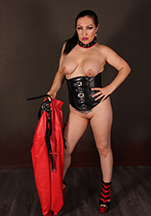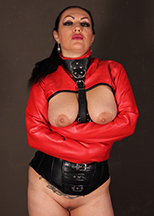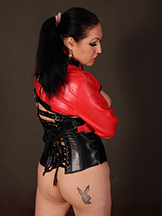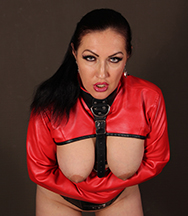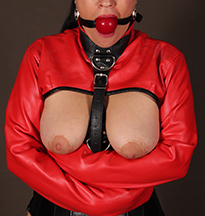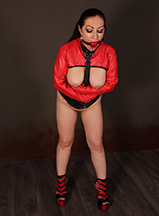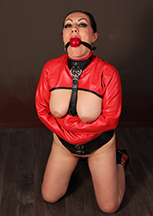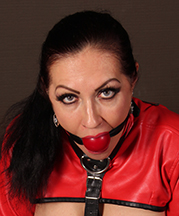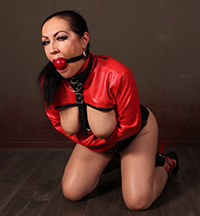 Mistress Elina Flower usually flogs men and does as she pleases with them. We think it's time for her to experience some helplessness herself. We strapped her in a bolero straitjacket, leaving her magnificent boobs completely exposed and vulnerable. There's nothing Elina can do if people want to fondle her now. She can't even protest, with that big 2 inch gag in her mouth! Would you grab her boobs?? She's harmless now!
80 pictures and a 4:01 mins HD video clip!
Model(s):Elina Flower