Posted on January 5th, 2016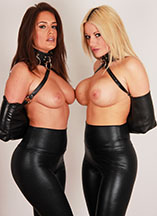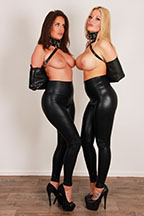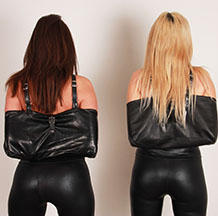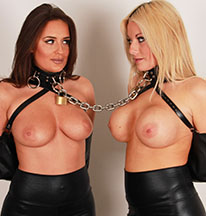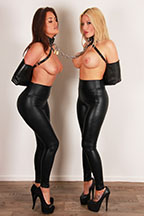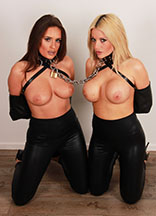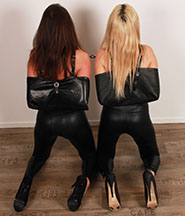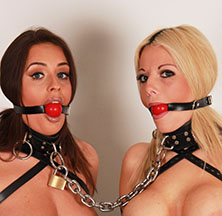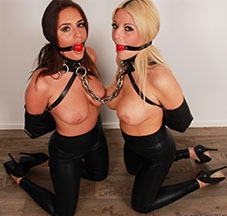 Wow, Emma Green is a famous UK page 3 girl, and we thought we scared her away when she was here for the first time, made to wear a huge spider gag! But no! She emailed us if she could come back, and bring her friend Emma C!! Now we have two famous UK page 3 girls, with big boobs, waiting to be restrained in leather! Well, if they insist… These Emmas look awesome in heels, collars, and tight leggings, with their boobs exposed, but they can still cover themselves with their hands! So we strapped them in box tie armbinders and we gagged them too, for good measure. Then we chained their collars together to train these Emmas to cooperate. We're seeing double! Two armbinders, two gags, two Emmas! Four BOOBS!!
85 pictures and a 4:34 minutes HD video clip!
Model(s):Emma C, Emma Green