Posted on March 7th, 2017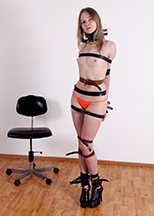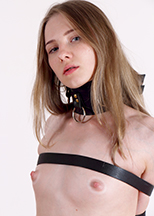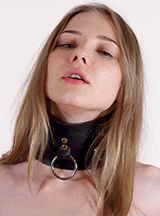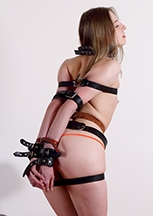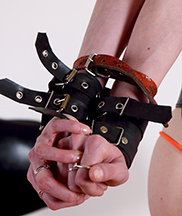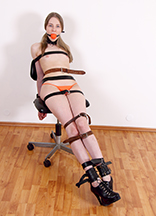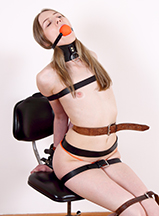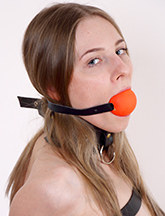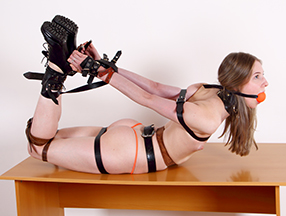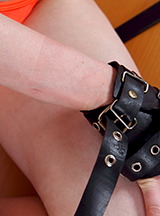 Missy is cute! She was spotted on another (more innocent) website, and it was quite hard to find her contact details. But we got her! Missy loves bondage, she says. Well, we tested her a little by strapping her in all kinds of leather belts and cuffs. Tiny belts, long belts, brown, black… Missy turns out to be quite flexible! A huge posture collar and a ballgag tested her even more, but Missy did it all without any problems. So we haven't lost our eye for spotting new girls!!
94 pictures and a 5:06 minutes HD video clip!
Model(s):Missy