Posted on June 11th, 2013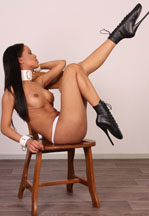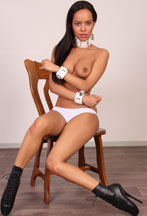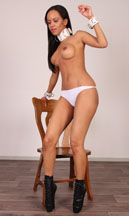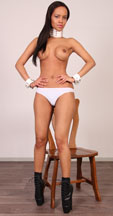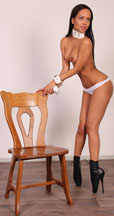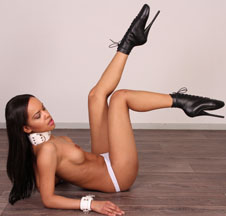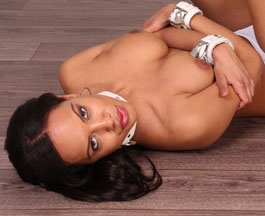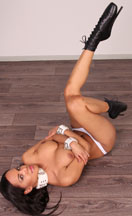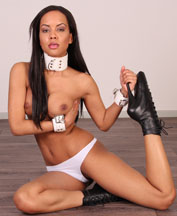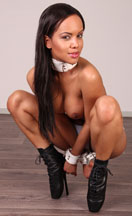 Ah it is one of our most boobalicious pet slaves again! Today, Tyra will take on the ballet boot challenge! In gorgeous white restraints (a tall leather posture collar and locked wrist cuffs), she is trying to stand up in ballet boots for the first time in her life! As it turns out, she is a talented ballet boot walker, able to stand up and strut around a little on her first try. Yes, it does hurt her toes, but Tyra is tough and she keeps practising. We all know that ballet boot skills can only be acquired by lots of practise. This is not a bad first try! You'll love this if you are a fan of extreme ballet boots!
111 pictures and a 4:29 minutes HD video clip!
Model(s):Tyra