Posted on December 28th, 2010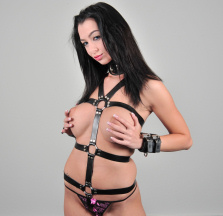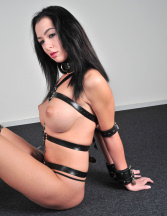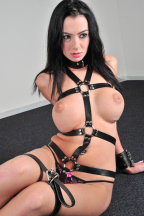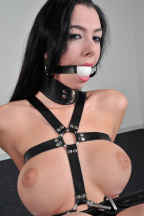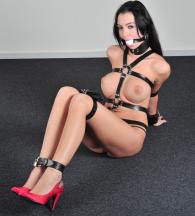 Why do girls return for another shoot after their first bondage experience here at BeltBound.com? Maybe they all have their own reasons, but they are certainly curious what else can be done to them. When Leyla came back, she was wearing a little anklet with a key charm on it (you can see it in the pictures). She got it after her first shoot with us. That tells a lot about the impression it made to be bound and gagged. Apparently she liked it a lot, so we completely strapped her down this time. Body harness, double locking wrist cuffs, elbow strap, knee strap, and ankle strap. A tight ballgag completes Leyla's bondage. She is going nowhere fast, but she sure likes to struggle!!
103 pictures and a 4:35 minutes HD video clip!
Model(s):Leyla Gold