Posted on December 21st, 2010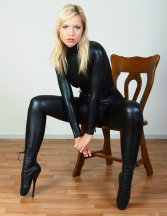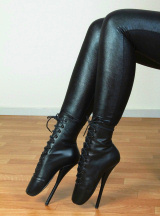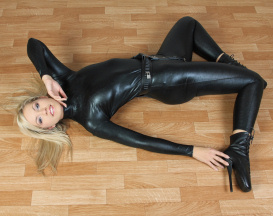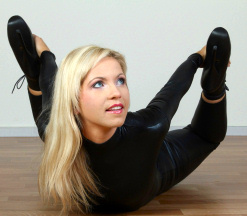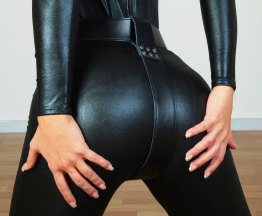 Can it get better than this? The infamous Jenni C in a tight catsuit with a locked leather chastity belt on top! Some ballet boots to complete this very hot look, and we think this scene does not even need additional bondage. It's just Jenni in a catsuit! The ultimate fantasy plaything. Jenni loves this kind of stuff, she says she likes the tightness of catsuits, the feeling of her skin being totally enclosed. She is visibly enjoying herself, although she does not like her ballet boots very much. With no bondage to stop her, she decides to be naughty and take them off, to give her pretty little feet some air.
89 pictures and a 4:56 minutes HD video clip!
Model(s):Jenni