Posted on April 12th, 2011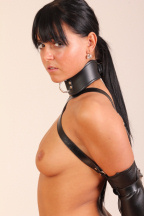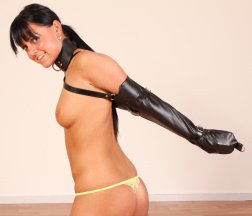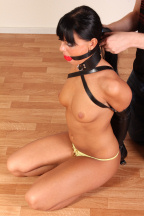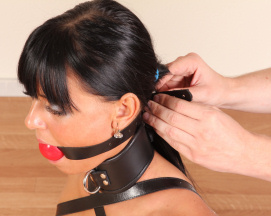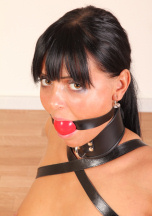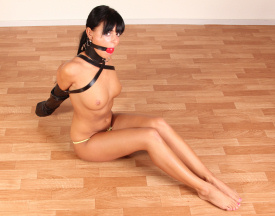 Poor Laetitia. She managed to avoid the ball gag until today. She hates it because she is a very small girl and the ball fills her entire mouth, forcing her to breathe through her nose. But once she is collared and in the armbinder, there is no way back for this tiny girl. She will get ball gagged today. It makes her cute face go from cheerful into an angry frown. Shake and struggle as she might, she can not reach the gag and there is no way to get it out of her mouth.
73 pictures and a 4:07 minutes HD video clip!
Model(s):Laetitia