Posted on April 19th, 2011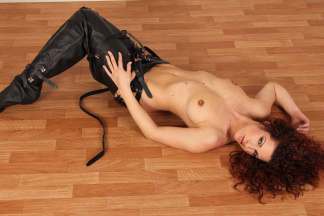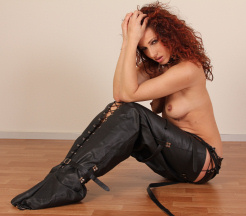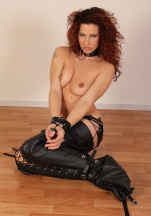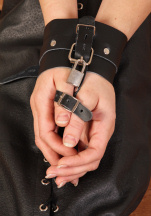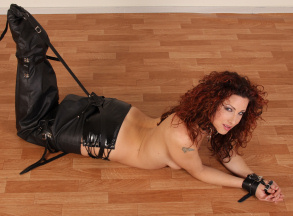 Let's try something different with this new model! Sultry redhead Yvette will be our first leather mermaid. Bound in a black leather leg binder, Yvette is unable to stand, let alone run away. Our newest collared slave girl is then wrist and thumb cuffed in locking leather straps, and her leg binder is strapped to her ass, so she can not straighten her legs. This new leather contraption works fairly well, but we will probably customise it some more for the next mermaid shoot. In the mean time, please enjoy Yvette struggling around like a fish on dry land!
89 pictures and a 3:50 minutes HD video clip!
Model(s):Yvette