Posted on June 28th, 2011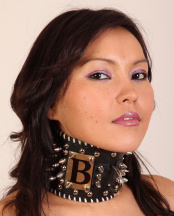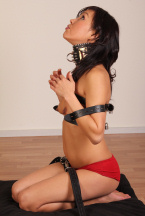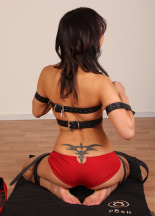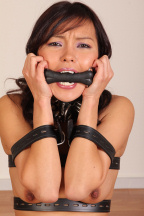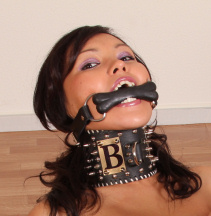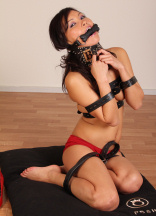 Training Mei-Li has not been easy, but we finally did break her, she is now a good pet slave, ready to do anything! We put her in a frog and butterfly belt bondage position, and strap a huge spiked BeltBound collar on her small neck. We gag her tight with a doggy bone gag, so she starts drooling (which she hates). A nice dog pillow for her to sit on and contemplate her fate as a leather bondage pet slave… Mei-Li is ready for anything now!
84 pictures and a 4:09 minutes HD video clip!
Model(s):Mei-Li