Posted on February 28th, 2012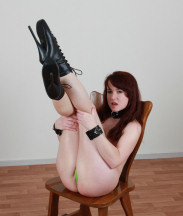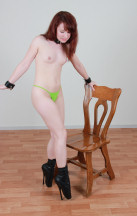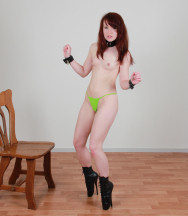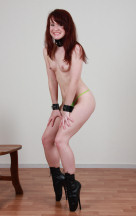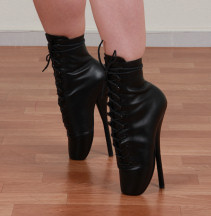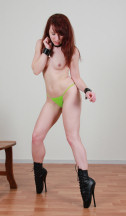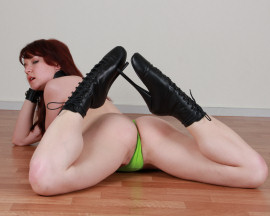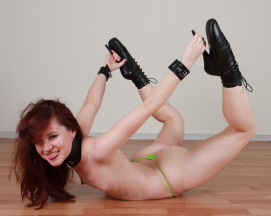 Young flexible pet slave AnnaBelle Lee is back for more training! Her lime green panties are pulling into a tight camel toe as she tries to concentrate on the task at hand: walking in ballet boots for the first time! We have never seen anyone have so much fun while their feet are hurting! These ballet boots really show off AnnaBelle's cute butt and super strong legs. She is not afraid of anything, even if her tiny moaning sounds tell us otherwise. Be assured, AnnaBelle Lee was having a lot of fun, and she will probably run to the stores and get her own pair of ballet boots very soon!
115 pictures and a 3:59 minutes HD video clip!
Model(s):AnnaBelle Lee