Posted on February 7th, 2012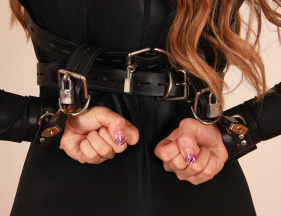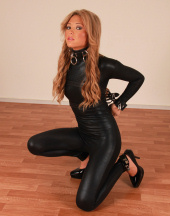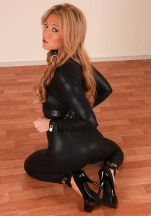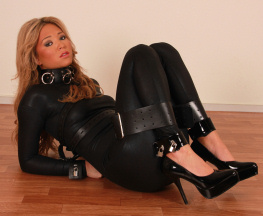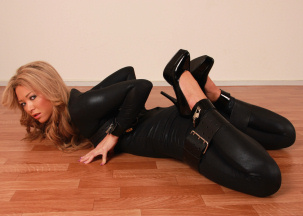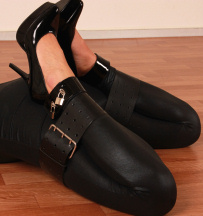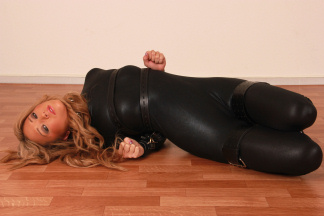 Natalia Forrest struggling in a black catsuit… now there's a title for a great update! Especially when poor Natalia is strapped and locked in black leather. She even wears locking high heels! We think Natalia looks great, as always, but she does not seem to agree. Natalia goes wild struggling, the worst thing to her is that she can not stretch her legs, as she is tightly frogbound by huge leather belts. Sorry Natalia, you will have to suffer through this again… for our members!
130 pictures and a 4:06 minutes HD video clip!
Model(s):Natalia Forrest