Posted on May 15th, 2012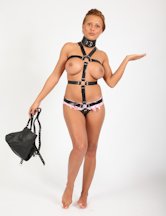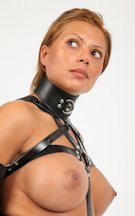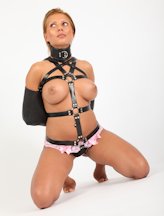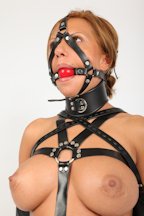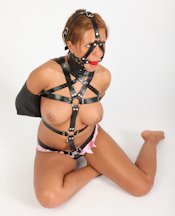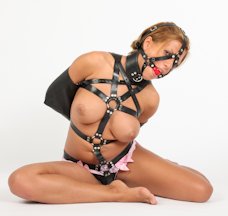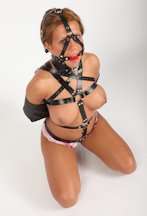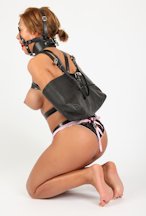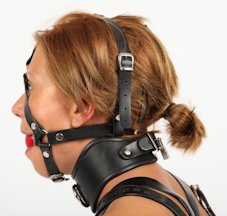 Usually we don't treat new models the way we welcomed Cory Spice. But we couldn't help ourselves. This bombshell body just needed supertight bondage. A body harness and a face harness to be precise. A tight posture collar and the armbag locked on to complete the bondage. Cory did not even know what she was getting into, but don't worry about her: she loves bondage and especially struggling, so she will be alright.
Let's just sit back and watch those bouncy boobs while Cory is working up a sweat in her tight leather harness bondage! Welcome Cory Spice to BeltBound.com!
100 pictures and a 4:17 minutes HD video clip!
Model(s):Cory Spice