Posted on May 22nd, 2012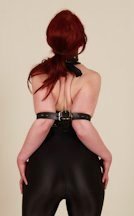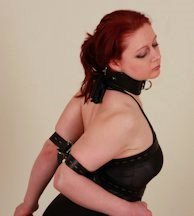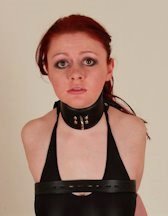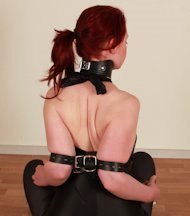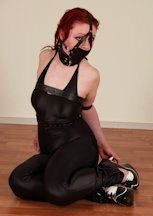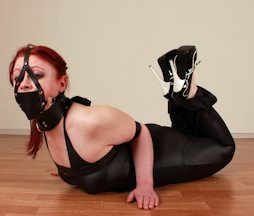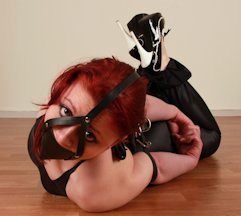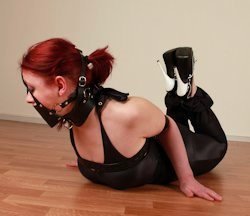 This upcoming bondage model may be our youngest pet slave, she certainly is one of the toughest. We can throw any challenge at her, she just loves bondage! Today we will show you a very frustrating position: Alexia's wrists are left completely free of restraints, and still she will be completely helpless. We strap her upper body with harsh leather belts and then attach them to a SUPER TIGHT elbow strap. Alexia's shoulders are pulled way back and her elbows are now stuck to her back.
So simple, yet so hard! A strap around the ankles to make sure she can not get up, and a nice muzzle harness gag to silence her. Alexia struggles beautifully, arms flailing, moaning, totally helpless!
113 pictures and a 4:03 minutes HD video clip!
Model(s):Alexia Valentine