Posted on July 16th, 2013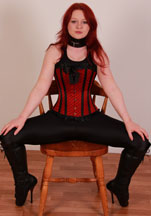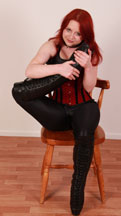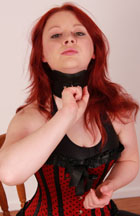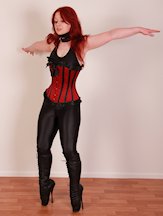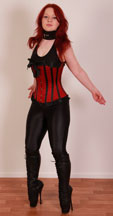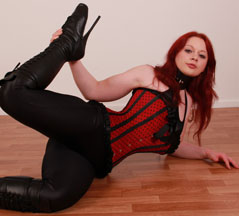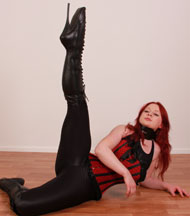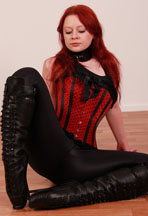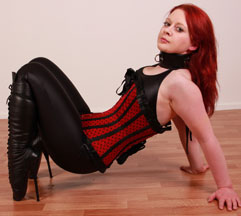 The awesome Alexia Valentine came back to get some ballet boot practise. She looks so hot! Tight leggings, even tighter corset, and a sturdy leather posture collar. She is really motivated to show you how quickly she can learn! This girl is tough and flexible, so she should get the hang of it quite easily! Alexia tries to get off the chair and has some problems finding her balance, but after a few hesitant moments, she gets more and more confident. Her legs are trembling and she is clearly hurting, but she does not give up!
100 pictures and a 4:28 minutes HD video clip!
Model(s):Alexia Valentine