Posted on July 10th, 2012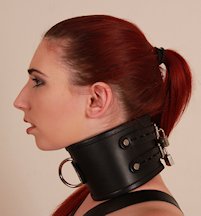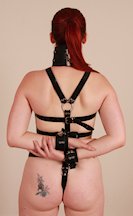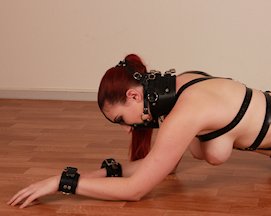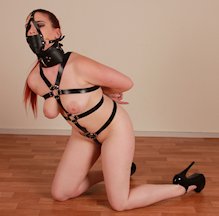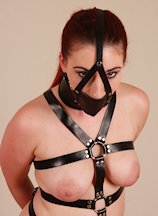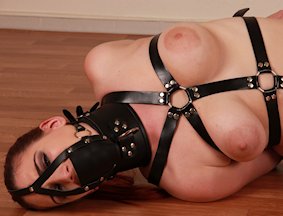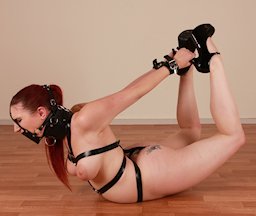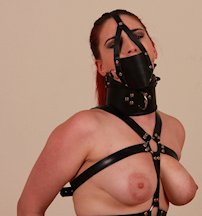 This leather posture collar may be a little too tall for Roswell's neck. A perfect way to train this posh pet girl! We just have to stop her from complaining, but a harness muzzle gag will do the job nicely. This is going to be an interesting afternoon for Roswell Ivory. Body harnessed, cuffed, and harness gagged, she suffers through wearing her posture collar. She is still complaining, of course, not more than a muffled moaning. She puts up one hell of a struggle, but she is getting nowhere, only making herself tired. Roswell's training is coming along nicely!
102 pictures and a 4:34 minutes HD video clip!
Model(s):Roswell Ivory