Posted on August 14th, 2012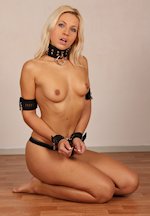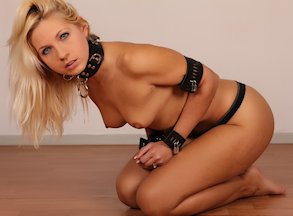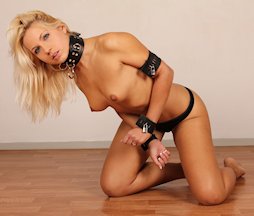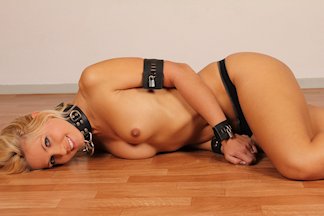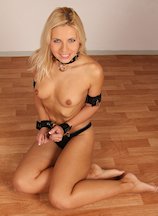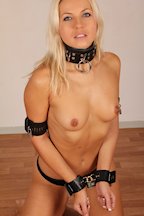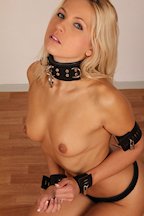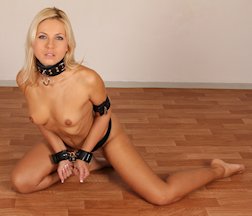 Jenni C is a clever slave girl, maybe it is not even possible to train her, but we just keep trying because she looks so hot in leather bondage! Her elbows locked behind her back and her wrists in front, Jenni C is totally helpless, but she is not gagged so she uses her mouth to get herself out of this predicament. She starts talking to the camera, begging for the keys, but in a very smart way. She tries various approaches, like promising things will be a lot more fun after we give her the keys, or saying we are just not brave enough to come closer and unlock her (reverse psychology). But we are not giving in, we just like to watch Jenni C tied up in leather cuffs, and she will have to be patient just like all the other girls.
99 pictures and a 4:57 minutes HD video clip!
Model(s):Jenni