Posted on October 9th, 2012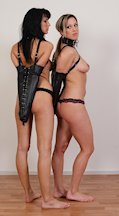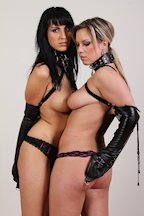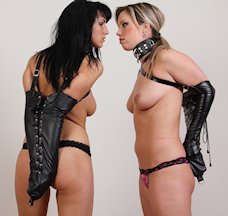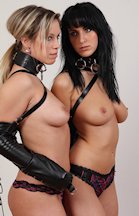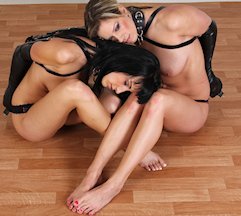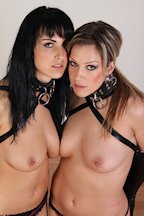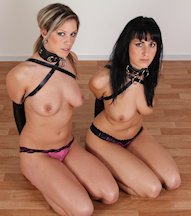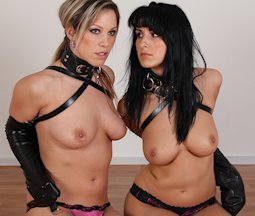 Remember the two girls who though they'd try bondage modelling? Well, we found another set of them, in leather armbinders this time. These girls did not really know what they were getting into, and that is the beauty of it: you can see it in their eyes: what the hell are we doing here? How did we end up with our arms strapped behind our backs? Topless, for everyone to see? Defenseless and a little scared, they seek comfort in each other. Great stuff, even though Regina is way more flexible than Jessy, they still look great as an armbinder duo!
72 pictures and a 4:08 minutes HD video clip!
Model(s):Jessy and Regina