Posted on October 2nd, 2012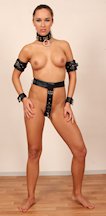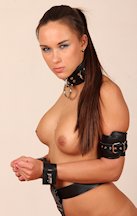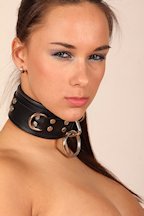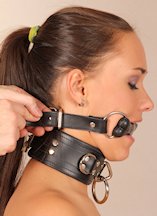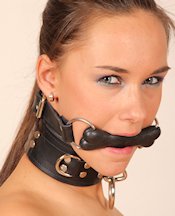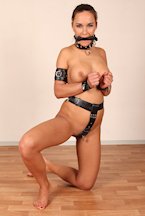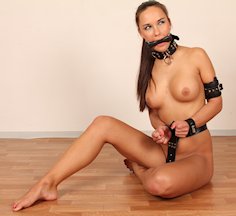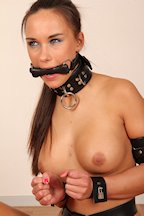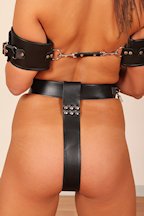 She has been described as an 'angry young thing'. Sounds like she could use a little pet training! Victoria Sweet turned out to be very aggressive indeed, a great struggler, and completely untamed. We had to lock her into a leather chastity belt, and cuff her elbows behind her back while restraining her wrists in front. That makes for a nice and tight leather bondage, plus she looks incredible in a huge thick leather collar! Time to gag her with a doggy bone gag! Unfortunately, Victoria Sweet is still so disobedient that she managed to reach her gag with her bound hands… next time we must secure this young girl even better!
94 pictures and a 4:16 minutes HD video clip!
Model(s):Victoria Sweet