Posted on June 4th, 2013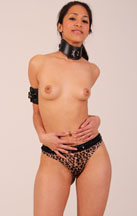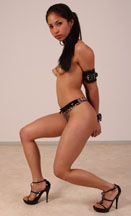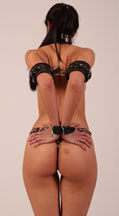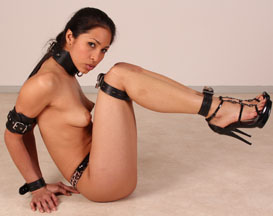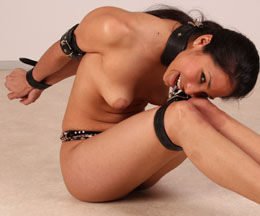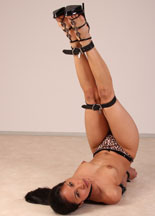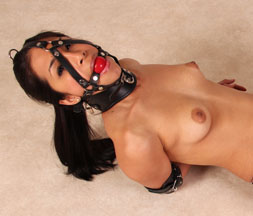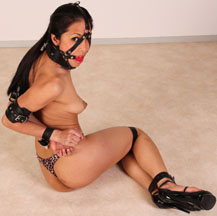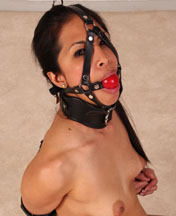 Venezuelan girl Ruth Medina is really getting into bondage, she is popping up all over the internet on bondage websites. And she should, because she is one of those rare flexible talented girls who think of everything as a challenge. She does not have any problem with tight restraints, so we strap her in and make her wriggle! Elbows, wrists, knees, ankles, all strapped in leather belts, and then a nice posture collar and a harness ballgag! That will keep her occupied for a while! Ruth is having the time of her life, if you ever get the chance to tie her up, don't miss it! She is one of a kind, and she loves bondage!
111 pictures and a 4:07 minutes HD video clip!
Model(s):Ruth Medina