Posted on October 15th, 2013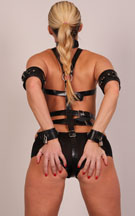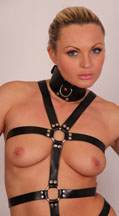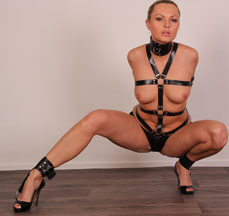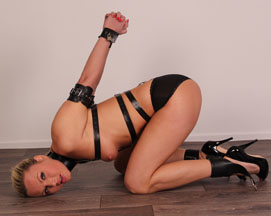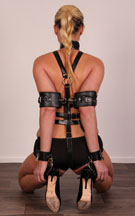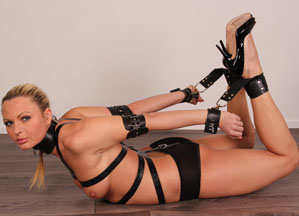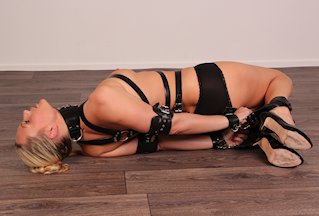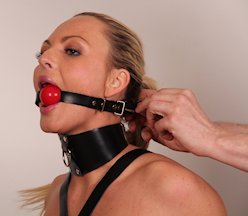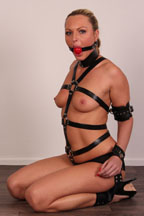 It might be rude, but we like welcomeing new girls to BeltBound.com by shocking them a little. Sandra Sanchez seems like a nice polite girl, so it is fun to put her in a leather strap harness, elbow cuffs and wrist cuffs. Quite a harsh introduction, but what about a little hogcuffing and ballgagging? Sandra was overwhelmed by all of this, look at her face when she is gagged for the first time in her life! In the video, she is struggling in a hogcuffed position, very uncomfortably crawling around on her stomach, when all of a sudden the ballgag is added again! A must see! Sandra was surprised but we think she is still curious enough to come back for more!
102 pictures and a 04:12 HD video clip!
Model(s):Sandra Sanchez