Posted on January 7th, 2014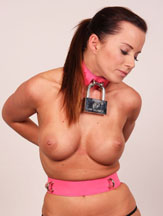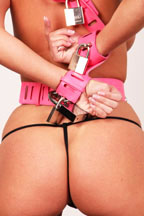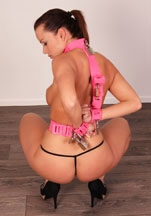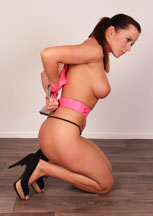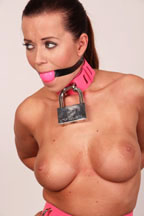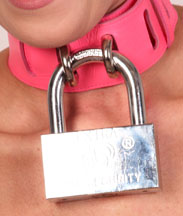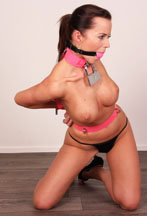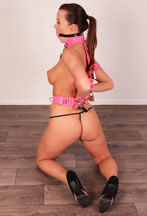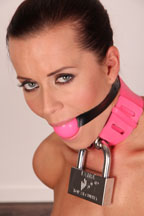 The new neck to waist box tie restraint is a big success! It is pink, so most girls want to try it, and it requires huge padlocks (actually it doesn't, but we like it that way). So when the famous Cindy Dollar came over to try some leather bondage, this is the restraint we grabbed to lock onto her amazing body! And did she complain? Nope, because we also gagged her with a pink ballgag! Let's see how Cindy deals with this, sit back and enjoy the views!!
95 pictures and a 4:05 minutes HD video clip!
Model(s):Cindy Dollar