Posted on April 8th, 2014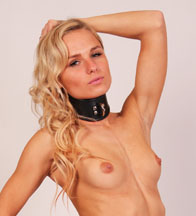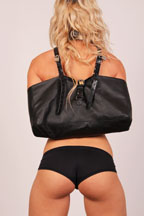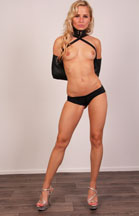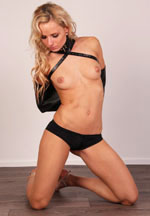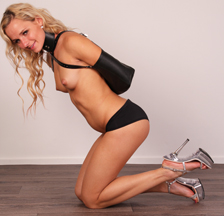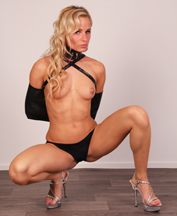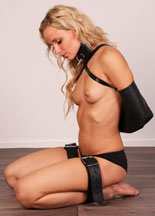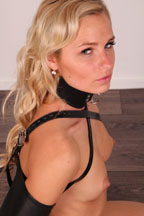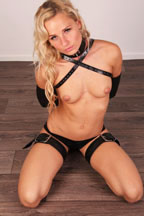 Cute young Megan has never been in leather bondage before, so we go easy on her with an armbag and a posture collar that's not too tall. Still, there's no escaping for this poor girl, especially after we frog tie her legs with broad leather belts to make her kneel like a good little pet slave. Megan actually liked this very much, so we will definitely get her back to tie her up in some more leather (that she may not like as much)! Welcome Megan!
91 pictures and a 4:20 minutes HD video clip!
Model(s):Megan