Posted on June 14th, 2016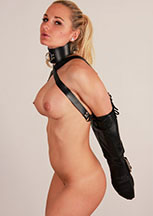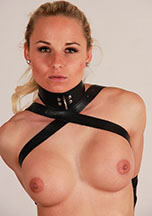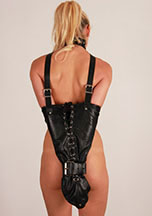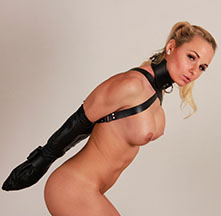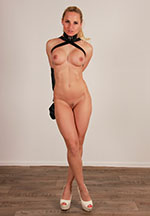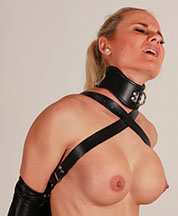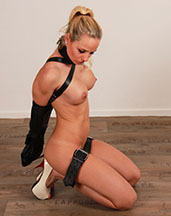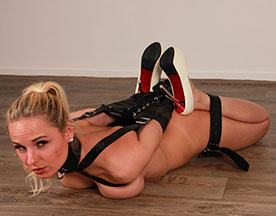 Megan is so fit! A perfect body should be restrained in leather at all times! We strap her in an armbinder (with extra wrist belt) and frog tie her legs. This way she will not go anywhere! After a struggle, Megan ends up on her belly, in a perfect hogtie position. Such a tight little package! Megan is not so happy about this predicament, but we are not going to let her out soon, because it is so much fun to watch her in bondage!
88 pictures and a 4:15 minutes HD video clip!
Model(s):Megan