Posted on July 1st, 2014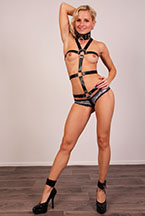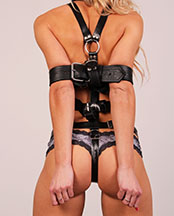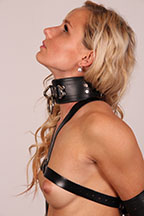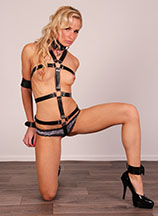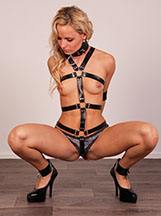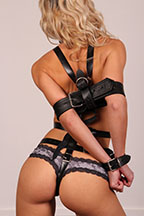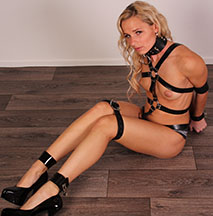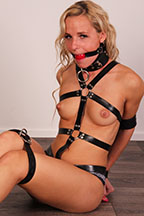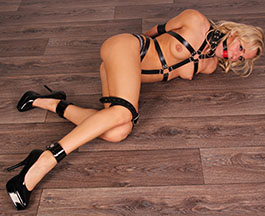 Super cute Megan is strapped into a body harness, and locked in a nice leather collar. Her elbows are cinched in a broad leather strap, comfortable but inescapable. Especially when we add a little devious locking strap to her wrists. She is made to sit down as a locking strap goes onto her knees, and she can not take off her locking high heels. Finally, we add a nice red ballgag, to make her totally helpless! Squirming and struggling, we have a feeling that Megan enjoys this a little more than she should!
86 pictures and a 4:36 minutes HD video clip!
Model(s):Megan