Posted on July 8th, 2014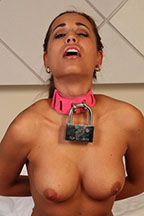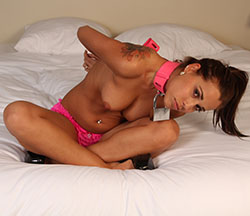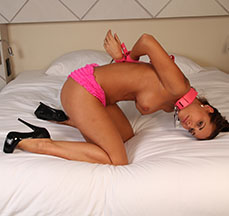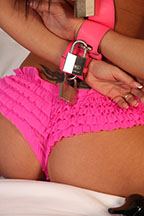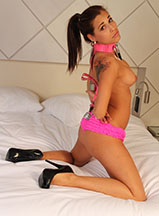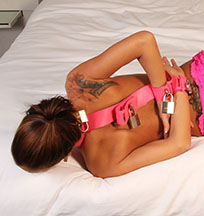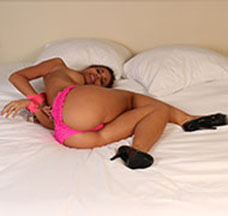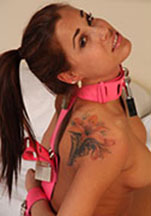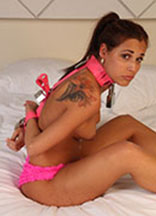 These pink box tie cuffs are very effective. The beautiful Satin Bloom can only struggle around on her bed, there is no chance of escaping! The huge padlocks are a little dramatic, but so is Satin :) This contraption is adjustable for neck size, wrist sizes, and distance between neck and wrists, so we have hoisted Satin's arms up high! We have to, because this girl is a struggler! A really active pet that needs a lot more training!
85 pictures and a 4:03 minutes HD video clip!
Model(s):Satin Bloom