Posted on August 12th, 2014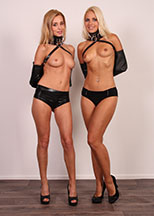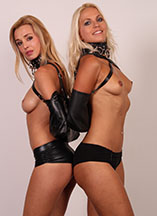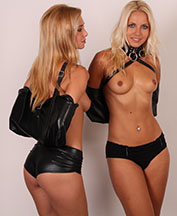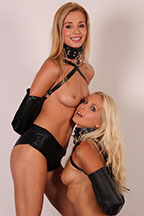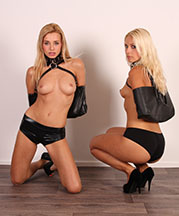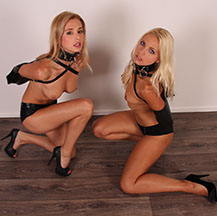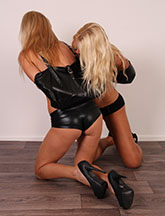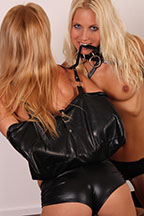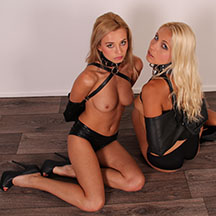 The beautiful blonde friends Jenni C and Coxy are strapped in armbags! They are completely vulnerable, their arms neatly folded behind their backs in leather contraptions. It is lovely to watch two tall blondes in high heels, in thick heavy leather collars! Unfortunately, Jenni C and Coxy have other plans! While a single pet slave could never escape an armbag, two girls can cooperate and try to get out of these box tie armbinders! These girls are clever, so next time we will have to restrain them a lot better if we are going to let them near each other!
94 pictures and a 3:50 minutes HD video clip!