Posted on May 12th, 2015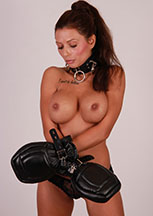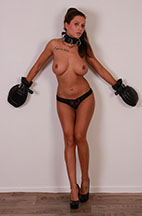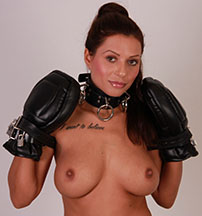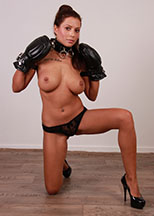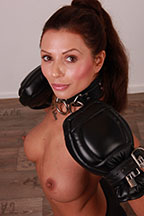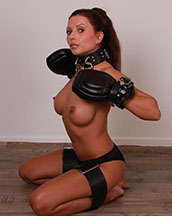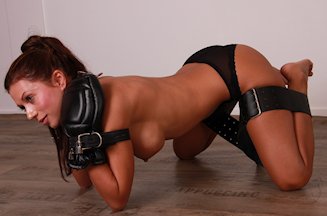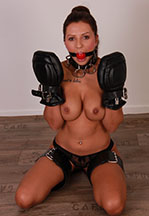 Super petslave Cory is really trying hard! She has a big problem with ballgags, as she literally starts drooling uncontrollably as soon as she is gagged. But there is no way to remove it, since her hands are locked in leather mitts and her arms are strapped in a chicken wing style. Her legs are frogtied, so all she can do is move around on all fours (knees and elbows), creating big puddles of drool all over our floor! She is still getting used to walking like a real petgirl, but at least she is trying!
80 pictures and a 4:12 minutes HD video clip!
Model(s):Cory Spice