Posted on April 5th, 2016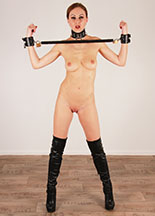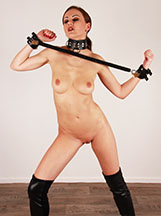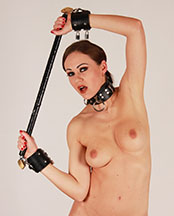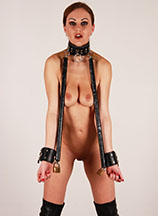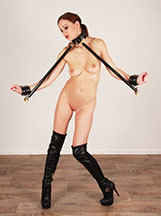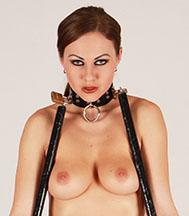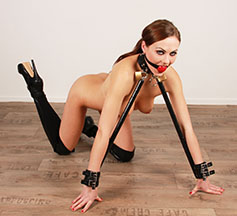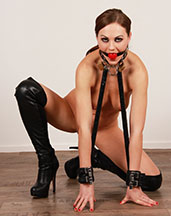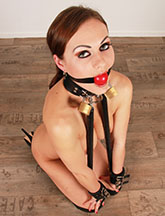 The awesome Tina Kay is here and she is completely naked, except for her boots and collar. We wanted to show her a little trick. How do you prevent a girl from taking off her ballgag? Simple, you attach two spreader bars to her collar! Tina Kay is gagged very tight and she can not even reach her face with her hands! That's perfect. She is also pretty defenseless and naked, which apparently made her feel very submissive. Tina Kay as a personal slave girl, now who wouldn't want that!
95 pictures and a 4:29 minutes HD video clip!
Model(s):Tina Kay