Posted on May 24th, 2016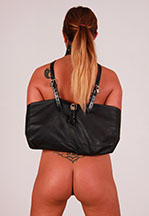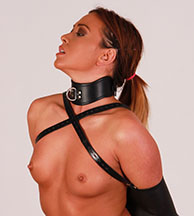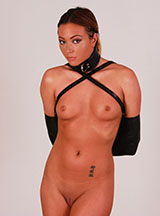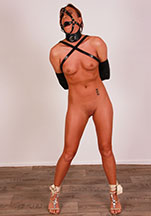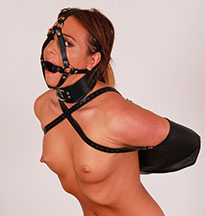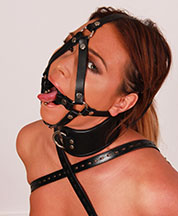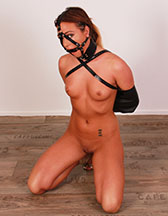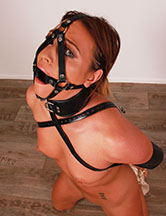 Natalia Forrest is always complaining about her bondage, so she really needs to be gagged. A nice harness ring gag will shut her up! It may cause a lot of drooling, but that's part of the fun. Natalia does not like this gag at all! She is strapped in an box tie armbinder and struggling like mad, but she knows she isn't getting out. And she can't complain about it either. It's just hopeless!
64 pictures and a 3:41 minutes HD video clip!
Model(s):Natalia Forrest