Posted on July 26th, 2016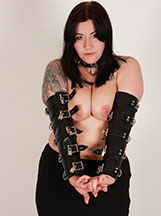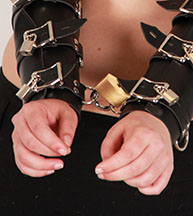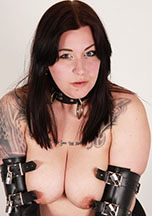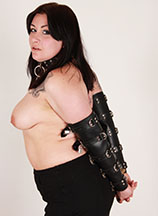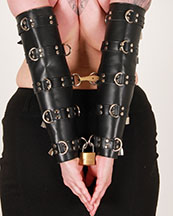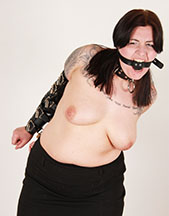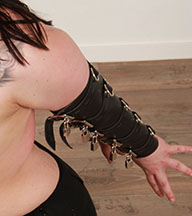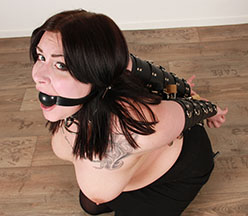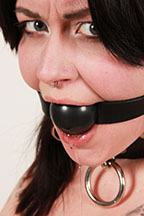 Katz is a drooler! So nice to lock her in leather and see her struggle, her big boobs bouncing and shaking. She can try all she wants, but she is not getting out of these locking arm splints! It took about 12 padlocks to secure them, so there is no chance for poor Katz! Meanwhile, she is getting drool all over herself by her wild struggling. She can't help it, just gag her and drool starts to flow!
86 pictures and a 4:15 minutes HD video clip!
Model(s):Katz