Posted on August 9th, 2016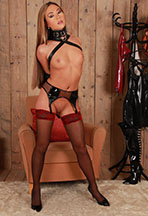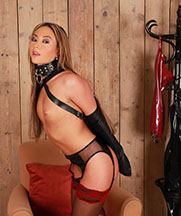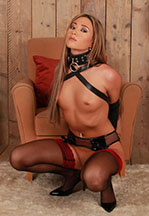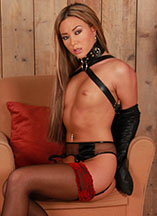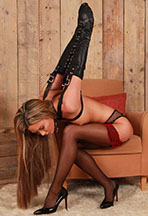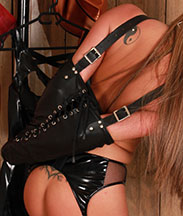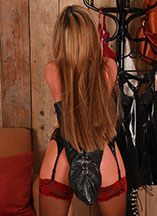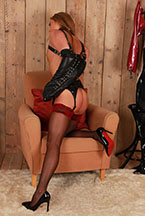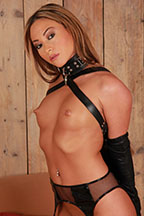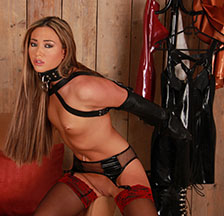 Wow Natalia Forrest is such a hottie in her stockings and bare pussy! We definitely need to keep her here. She looks very intimidating and she is probably going to hate this, but we strapped her into an armbinder to make her look a little less dominant. Oh, and a huge slave collar too of course. Natalia hates armbinders with a passion and she struggles and begs (loudly) but she can't escape. Great fun to watch her try!
85 pictures and a 4:14 minutes HD video clip!
Model(s):Natalia Forrest